Spring is in full swing here in Siouxland and with warmer weather, and people getting out of the house more, it's time to start re-potting and planting your seeds!
After a winter inside, it's understandable why you may have some reservations about getting out in the garden, after all, it's often a labor-intensive job and can leave you feeling sore the next day, especially your knees.
Which is why our blog gives you simple hints and tips to avoid knee pain when gardening so that you can thoroughly enjoy all that tending to your garden in the spring has to offer without knee pain holding you back!
How To Avoid Knee Pain When Gardening
Use Kneeling Pads
Whether you're pulling out weeds or planting seeds, kneeling is often the best way to really get stuck into your gardening, but kneeling on hard ground can put a lot of strain on your knees leading to aches and soreness.
To avoid knee pain when gardening, you could invest in some wearable knee pads or a kneeling pad in order to cushion your knees from unnecessary pressure.
Not only will this help you stay comfortable while you tend to your plants and shrubs, but it will help you avoid knee pain after gardening too!
Stretch Before And After Gardening
When you do any physical activity it's important to warm up and cool down, and the same can be said to avoid knee pain while gardening!
Spend 10 minutes before you get to work stretching out your muscles and preparing them for the work you're about to do.
Easing yourself into the hard work can prevent muscle strains and sprains that can prevent you from getting out into the garden for a while, which is the last thing you need when you want to enjoy the warm spring days and get the garden ready for summer.
The same can be said for cooling down. You should spend another 10 minutes after you've put your tools away for the day, using long and slow stretches to ease and relax your muscles.
This will eliminate any stiffness or tension that could come from a day of activity and help you to avoid knee pain when gardening in the future!
Bend And Lift Safely
A vital step to avoid knee pain when gardening is utilizing proper lifting and bending techniques when lifting things like heavy plant pots.
Before you begin to lift, you should make sure your legs are shoulder width apart and your spinal posture is correct. Then you can go ahead and bend with your knees, not your back.
Bending with your knees prevents strain on your lower back that could leave you in pain and unable to enjoy your freshly potted garden for a number of days or weeks (which we're sure you want to avoid!)
Once your knees are bent and you begin to pick up your plant pot, you should push back up to a standing position using your legs and pushing through your heels.
The reason why we use the legs as the lifting tool is because they are larger muscles that can cope better with moving heavy objects and minimizes the risk of injury to other parts of the body such as the lower back.
Change Positions Frequently
Of course, kneeling is inevitable when gardening, and standing wouldn't be as fun as getting hands-on in the soil!
However, kneeling for a long time in one position can cause you problems when standing, or moving after you've finished getting your hands dirty for the day (of course this is not so fun!).
Changing positions as you work can be beneficial to avoid knee pain when gardening. For example, you could try shifting your weight from one knee to the other every few minutes.
This will allow you to distribute some weight to give your knees a break from contact with the ground for a long period of time.
Is Your Knee Pain Already Causing You Problems?
Do you already have knee pain and you're worried that it's going to impact your plans for your garden?
Don't let your knee pain become so bad that those worries come true!
Here at Impact Wellness PT, we're offering you a free knee pain assessment in order to make sure you can eliminate your knee pain in time to get the garden spring and summer ready!
Our free knee pain assessment means you can come into our clinic, talk to a team of expert physical therapists, discover the best treatment options that suit you, and finally get to the root cause of your knee pain!
Plus, we've been voted the #1 choice for physical therapy in ALL of Siouxland – 2 years in a row!
So you know that you're in the best hands when you choose to come and see us.
To find out more and arrange your free knee pain assessment, you can fill in our simple web form, or if you prefer to talk over the telephone you can call us at (712) 560-0460 and we'll be happy to arrange your session.
Alternatively, we offer a Free Knee Pain Telephone Consultation where you can speak to a member of the team from the comfort of your own home.
Other Free Resources For People With Knee Pain
If you're not quite ready to come and see us, you could download our free knee pain report where you can stop daily annoying knee pain without injections, taking painkillers, or wearing a support.
Download Our Free Knee Pain Report Here
Read Our Blog – 4 Things You Might Be Doing That Make Your Knee Pain WORSE
Follow Us On Social Media – Impact Physical Therapy and Wellness
Proudly voted #1 for Physical Therapy at the Siouxland's Choice Awards (2022) and proud Physical Therapy and Recovery Session provider to the Sioux City Bandits.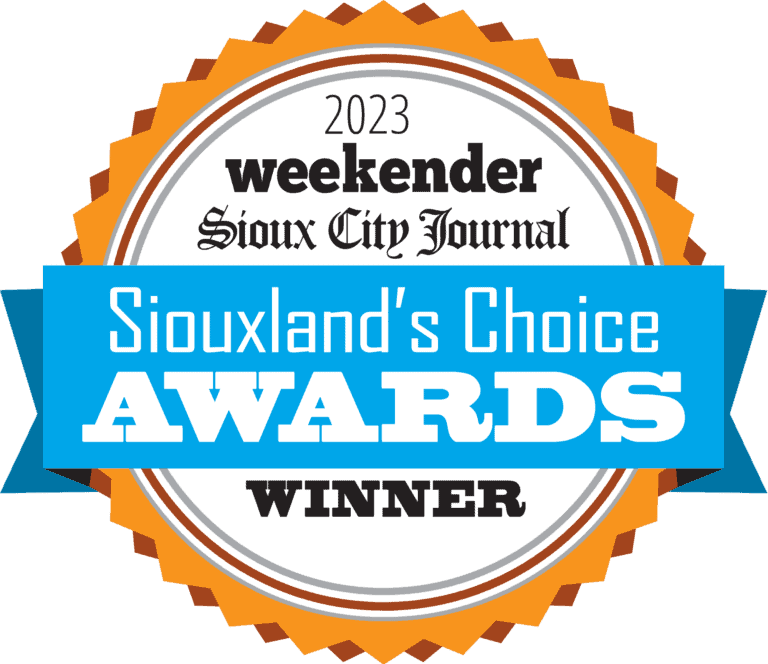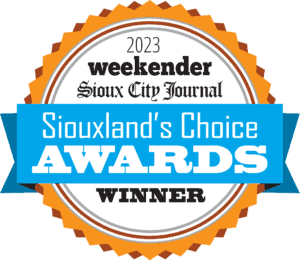 Latest posts by Keith Roed
(see all)