Are you suffering from knee pain and you feel like nothing you try is working or reducing the pain and you only feel like it's going to get worse?
It can be difficult to work out what is best for you when trying to relieve symptoms at home, it may feel like a lot of trial and error.
However, some of your attempts to find relief might make your knee pain worse!
Unfortunately, we see this happen to a lot of our patients who have been trying to relieve knee pain at home and come to us suffering more than ever.
If you're going to find knee pain relief at home, it's very important to look out for the things that you're doing that are making your knee pain worse.
That's why we've identified 4 potential pitfalls you may come across when trying to find pain relief so you don't make your knee worse!
4 Things You Could Be Doing That Make Your Knee Pain WORSE
#1 Wearing The Wrong Footwear
Wearing the wrong footwear can significantly exacerbate your knee pain, making even the simplest of tasks increasingly difficult to manage.
We cannot emphasize enough the importance of choosing footwear that provides arch support, cushioning, and correct ankle support.
Correctly supporting shoes should ensure optimal joint alignment and minimize stress on your knees which should allow your pain to reduce giving you an opportunity to increase your range of movement.
#2 Sitting For Too Long
Sitting in one position for too long is also another way you can make your knee pain worse.
When we sit for too long in one place, our muscles tend to tighten and joints stiffen which can increase pressure on the knee joint, in turn, causing unnecessary pain and potentially making your knee injury worse over time.
If you tend to sit at a desk or in a chair for a long period of time you should try to incorporate some stretching and walking into your day so you can get your joints moving and prevent stiffness.
#3 Not Exercising Regularly
If you don't do any exercise throughout the day or week, you could be making your knee pain worse.
You may find that if you don't exercise, your knee will stiffen and you find it difficult to walk or sit down due to tight muscles but this can be improved with even a low level of physical activity.
Even low-impact exercise such as aerobics or walking can increase the flexibility of your knee joint and the robustness of the muscles surrounding it giving your knee the support it needs to begin regaining function and eliminating pain.
#4 Relying On Painkillers
If your knee pain is especially bad and everything you try just doesn't seem to be working, we know it can be convenient to reach for painkillers to try and get some relief from your constant discomfort.
However, painkillers don't solve the problem you're having they just mask it for a few hours until the effects of the medication wear off.
Relying on painkillers can also lead to you becoming immune to them. If you take pain relief pills for an extended period of time your body will adjust to the effect of them leading to you needing an increased dose or more potent painkiller, which is not something you want to fall into.
Instead, natural options such as the ones we've discussed above could be the answer to managing your pain at home without making it worse.
Do You Need Expert Help For Your Knee Pain?
If you feel like nothing you try for your knee pain is working and you fear it's only going to get worse as time goes on, it might be time to see an expert like us to solve your knee pain problems once and for all.
If you're new to physical therapy or you have some queries before you commit to sessions with us, you have the option of booking a free knee pain assessment where you can come into our clinic, talk to a team of expert physical therapists, discover the best treatment options for you and ask any questions you have and get to know us!
Plus, we've been voted the #1 choice for physical therapy in ALL of Siouxland – 2 years in a row!
So you know that you're in the best hands when you choose to come and see us.
To find out more and arrange your free knee pain assessment, you can fill in our simple web form, or if you prefer to talk over the telephone you can call us at (712) 560-0460 and we'll be happy to arrange your session.
Alternatively, we offer a Free Knee Pain Telephone Consultation where you can speak to a member of the team from the comfort of your own home.
Other Free Resources To Help Knee Pain
If you're not quite ready to come and see us, you could download our free knee pain report where you can stop daily annoying knee pain without injections, taking painkillers, or wearing support.
Download Our Free Knee Pain Report Here
Read Our Blog – Is Your Knee Pain Really A Knee Pain Problem?
Follow Us On Social Media – Impact Physical Therapy and Wellness
Proudly voted #1 for Physical Therapy at the Siouxland's Choice Awards (2022) and proud Physical Therapy and Recovery Session provider to the Sioux City Bandits.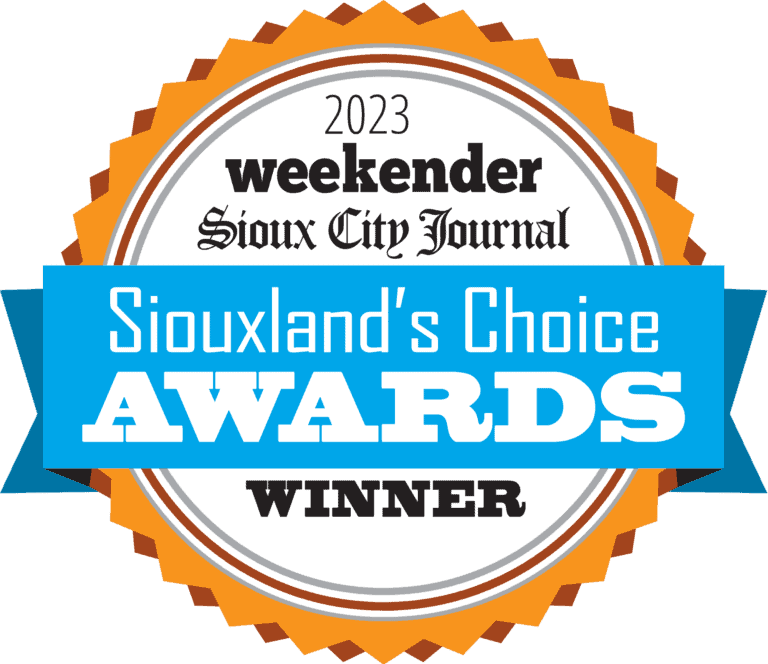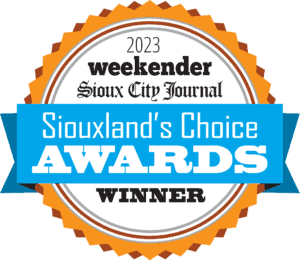 Latest posts by Keith Roed
(see all)