Are you sick of dealing with ankle pain and you've been given some exercises by your doctor to try and find some relief?
You're grateful for the exercises but much to your disappointment and frustration, they haven't worked!
You shouldn't worry or lose hope too much because this is a problem we hear about from our patients every day and you're one of so many who are going through this.
To truly understand why your ankle exercises aren't working, we're giving you the full explanation and even three things to take into consideration when you're continuing your exercises.
Why Exercises For Your Ankle Pain Haven't Worked In The Past
Many of our patients get expert help and natural treatments from us for their ankle pain or have often tried to do exercises in the comfort of their own homes before.
(and without success or you wouldn't be reading this article!)
YouTube is a great source of a range of exercises where you can copy a demonstration video, you might also be able to use social media or have received exercises from your doctor (the same exercises they give everyone else with ankle pain).
And often, the result is underwhelming even though you have such high hopes for success.
Your ankle pain goes away for a short period of time, or in quite a few cases, it actually feels like it's worsening!
Does this sound like a familiar situation?
We know that as time goes on and you have to deal with ankle pain on a daily basis, it affects the way you live your life from your movement to your mood.
It can put you in a bad mood, which means you aren't the best person to be around for your partner, your children, and your friends.
Hobbies and your free time are also impacted as you feel fearful of activities that could make your ankle hurt even more!
So after all of your efforts and tries to help your ankle pain, we can tell you that the true reason the exercises for your ankle pain didn't work is that they were generic exercises, that haven't been tailored to your specific problem.
The ankle is a very complex joint, and there can be lots of reasons your ankle is hurting and lots of different muscles and tendons that could be causing your issues.
So doing random exercises, means you are relying on luck to relieve your ankle pain – and that rarely works!
So that you can be more aware of ankle exercises and eventually get them to start giving you relief, we're sharing with you 3 tips to get back on your feet quicker, and without pain!
Targeting Support Muscles In Your Feet
It's often overlooked that you have so many tendons and muscles connecting your feet to your ankles.
However, they play a fundamental role in stabilizing your ankle and preventing injury to your knees and feet so it's essential to give them the attention they deserve!
When you're looking at exercises to try at home, you should aim to target these muscles to strengthen them, speed up your recovery and even protect you from reinjuring your ankle.
Don't underestimate the power of small adjustments to an exercise routine that can make a world of difference when it comes to your recovery.
Rule Reasons Out!
Ankle pain can affect your daily routine and limit your quality of life, but quick fixes like pain medication won't work in the long run.
In order to address the root cause of your issue and prevent it from reoccurring, it's important to work with a professional to identify any underlying imbalances or weaknesses that may be contributing to the problem.
By addressing these issues head-on and following a personalized treatment plan, you can not only alleviate your current pain but also prevent future discomfort and injuries.
Focus On Practical Movements
Whether you're an athlete recovering from an injury or someone dealing with chronic ankle pain, incorporating the right exercises into your routine can make all the difference.
By prioritizing functional movements, you can improve the stability of your ankle joint, enhance your body's ability to handle the load and reduce the risk of re-injury.
So, whether you're looking to get back on the field or simply regain your mobility, don't underestimate the power of incorporating functional movements into your exercise regimen.
Worried About Ankle Pain? – Try Our Free Foot And Ankle Pain Assessment!
We know that you don't want foot and ankle pain to interrupt your life and cause you months of unwanted and unnecessary pain, so we're offering you the opportunity to come in to see us for a free foot and ankle pain assessment.
During your free foot and ankle pain assessment, you can come into our friendly clinic and meet our expert physical therapists who will talk to you about your injury, answer your questions and give you the best treatment options to suit you and your recovery.
And this assessment is even for those who don't currently have any foot or ankle problems but want to prevent them from developing!
Our free foot and ankle pain assessment means you can come into our clinic, talk to a team of expert physical therapists, have your questions answered, worries forgotten, and the root cause of your back problems addressed.
Plus, we've been voted the #1 choice for physical therapy in ALL of Siouxland – 2 years in a row!
So you know that you're in the best hands when you choose to come and see us.
To find out more and arrange your free foot pain assessment, you can fill in our simple web form, or if you prefer to talk over the telephone you can call us at (712) 560-0460 and we'll be happy to arrange your session.
Alternatively, we offer a Free Foot Pain Telephone Consultation where you can speak to a member of the team from the comfort of your own home.
Other Free Resources For People With Back Pain
If you're not quite ready to come and see us, you could download our free foot pain report where you can learn how to put an end to foot and ankle pain without painkillers or wearing a support.
Download Our Free Foot And Ankle Pain Report Here
Read Our Blog – 3 Common Causes Of Foot Pain And How To Prevent
Follow Us On Social Media – Impact Physical Therapy and Wellness
Proudly voted #1 for Physical Therapy at the Siouxland's Choice Awards (2022) and proud Physical Therapy and Recovery Session provider to the Sioux City Bandits.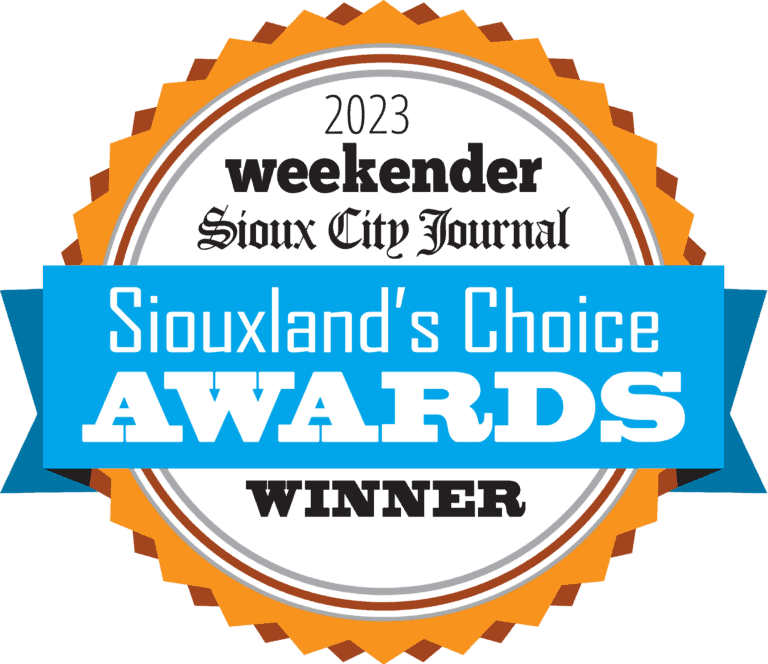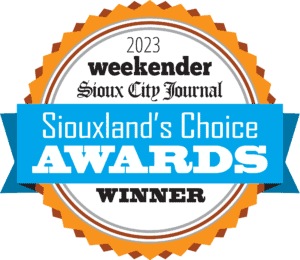 Latest posts by Keith Roed
(see all)