Are you an avid hiker who likes to explore nature's trails during summer with family or friends? Are your feet and ankles starting to become sore after every hike you go on?
But you don't have to put up with foot and ankle pain as part of your experience!
In this blog post, we will offer expert advice from physical therapists about exercises, footwear tips, strategies for trail selection, and more to help ensure your hikes are enjoyable experiences instead of painful ones.
Keep reading to learn all the ways you can avoid foot and ankle pain when hiking!
Invest In Good Quality Hiking Boots
Your feet are the foundation of your body and it's important to look after that foundation with good-quality hiking boots.
A simple trip or stepping on uneven ground can lead to months of foot and ankle pain that can easily be avoided.
The key to avoiding these injuries lies in the cushioning, shock absorption, and arch support of your hiking boots.
A good hiking boot should come with ample cushioning to absorb shock and protect your feet from the impact of each step. Additionally, the arch support should be tailored to your specific foot needs, preventing issues with overpronation or supination.
Don't let foot and ankle pain hold you back from enjoying the great outdoors this summer!
It's Okay To Rest!
Often, hikers will see it as a defeat if they keep stopping for rest breaks on a hike, but we want to stress that breaks are needed to avoid foot and ankle pain when hiking!
Our feet and ankles are working overtime during a hike, and adequate rest is crucial to prevent injury and strain.
So the next time you feel the twinge of discomfort, don't hesitate to take a seat, stretch out your legs, and let your body recharge.
Remember, a few moments of rest can make all the difference in ensuring a pain-free hiking experience.
Stretch Before, During, And After
Another reason breaks are so important is that as well as stretching prior to your hike, it's important to relax and stretch your feet while you're hiking.
While the beauty of nature can often distract us from the potential risks, foot and ankle pain can quickly put a damper on any adventure.
By taking just a few minutes to stretch your muscles and tendons, you can help prevent injuries and ensure that you're able to conquer any trail with ease.
Not only will stretching help improve your overall performance, but it will also make your excursion more enjoyable. So, whether you're a seasoned hiker or just starting out, remember to prioritize your body's needs and take the time to stretch!
Be Mindful Of Your Path
Many hikers often overlook one of the most crucial factors that could affect their experience: the terrain.
Not paying attention to the terrain you're walking on could result in foot or ankle injuries, leading to discomfort and potentially ending your adventure sooner than expected.
Therefore, it's essential to be mindful of the ground beneath your feet and adjust your pace and stride accordingly and even change your course if the terrain becomes too dangerous.
Increase Your Difficulty Gradually
As with any form of exercise, it's important to build up the intensity and the difficulty of your hikes gradually.
If you choose a hike that's long with a steep incline and has rougher terrain, you could find yourself with a foot or ankle injury that means you're out of hiking for a long time and missing out on nature's finest beauty spots!
The best way to build up to this kind of hike is to start with shorter hikes with flatter trails to build up your general fitness and get used to hiking again, you'll be conquering the hardest trails before you know it!
Worried About Foot Pain Ruining Your Hike? – Try Our Free Foot And Ankle Pain Assessment!
We know that you don't want foot and ankle pain to interrupt your hiking adventures this summer, so we're offering you the opportunity to come in to see us for a free foot and ankle pain assessment.
During your free foot and ankle pain assessment, you can come into our friendly clinic and meet our expert physical therapists who will talk to you about your injury, answer your questions and give you the best treatment options to suit you and your recovery.
And this assessment is even for those who don't currently have any foot or ankle problems but want to prevent them from developing!
Our free foot and ankle pain assessment means you can come into our clinic, talk to a team of expert physical therapists, have your questions answered, worries forgotten, and the root cause of your back problems addressed.
Plus, we've been voted the #1 choice for physical therapy in ALL of Siouxland – 2 years in a row!
So you know that you're in the best hands when you choose to come and see us.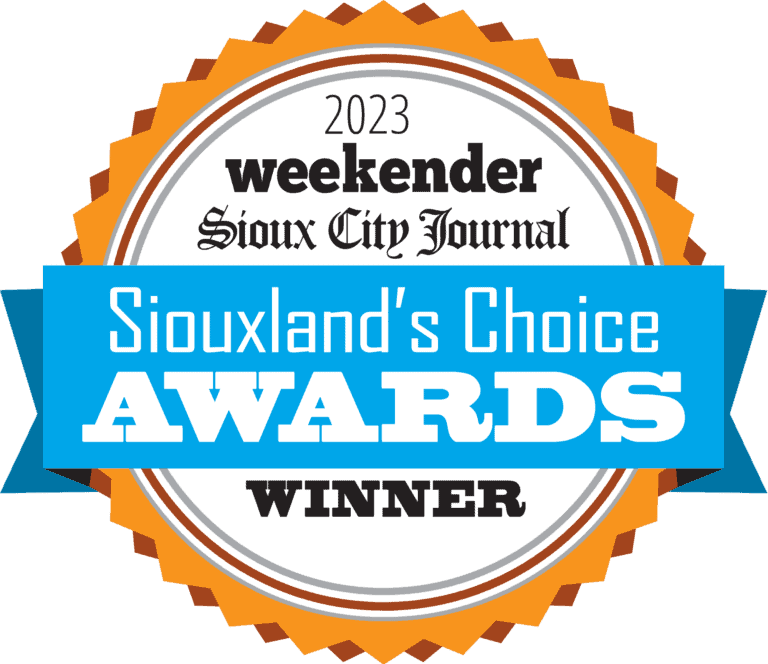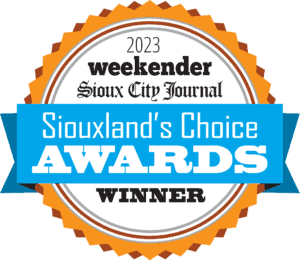 To find out more and arrange your free foot pain assessment, you can fill in our simple web form, or if you prefer to talk over the telephone you can call us at (712) 560-0460 and we'll be happy to arrange your session.
Alternatively, we offer a Free Foot Pain Telephone Consultation where you can speak to a member of the team from the comfort of your own home.
Other Free Resources For People With Back Pain
If you're not quite ready to come and see us, you could download our free foot pain report where you can learn how to put an end to foot and ankle pain without painkillers or wearing a support.
Download Our Free Foot And Ankle Pain Report Here
Read Our Blog – 3 Common Causes Of Foot Pain And How To Prevent
Follow Us On Social Media – Impact Physical Therapy and Wellness
Proudly voted #1 for Physical Therapy at the Siouxland's Choice Awards (2022) and proud Physical Therapy and Recovery Session provider to the Sioux City Bandits.

Latest posts by Keith Roed
(see all)