Going on a camping trip can be an extremely rewarding experience as well as a lot of fun! You get to explore the great outdoors, immerse yourself in nature and make some lifelong memories.
But you could be worried about back pain and that dream of a camping vacation with your family looks bleak…
However, there are precautions you can take to avoid back pain on a camping trip so that you can walk into your vacation with no worries!
Our blog gives you 5 simple tips from equipment to stretching routines that you can take with you on your vacation and practice in order to avoid back pain and make memories with the family by the campfire.
Avoid Back Pain On A Camping Trip With These 5 Simple Tips!
#1 Invest In A Good Camping Chair
As you won't have your creature comforts for a few days while you're out in the wilderness, it's important you invest in a good camping chair to avoid back pain while on a camping trip.
Not only does a comfortable and sturdy chair enhance your overall camping experience, but it also supports your back and keeps it aligned.
Sitting for prolonged hours on a chair that does not provide adequate lumbar support can cause severe backaches, which can ruin your camping trip.
Therefore, it's crucial to choose a chair that fits your needs and provides maximum support to your spine.
With a wide range of options available in the market, do your research, and invest in a high-quality camping chair that will make your outdoor adventure a comfortable and back-pain-free experience!
#2 Comfortable Footwear
Investing in good quality footwear is crucial to avoid back pain on a camping trip.
A sturdy pair of hiking boots, for example, can offer ample support and cushioning for your feet and lower back, and protect your ankles and toes from potential injuries due to the terrain you'll be walking on.
At the same time, you should avoid footwear with flat soles or minimal arch support, as they can lead to discomfort and even pain in your back muscles.
#3 Bring Plenty Of Cushioning
To avoid back pain on a camping trip during the day, you must also avoid it at night so you don't wake up with an ache that ruins your day!
Whether you prefer sleeping on the ground or on an air mattress, it's important to make sure you have enough cushioning to adequately support your body and promote good sleep posture.
If you sleep on your side it could be beneficial for you to sleep with a cushion between your legs to achieve optimum hip alignment.
Or if you sleep on your back, a cushion underneath the bottom of your spine could help you to stay properly aligned during the night and wake up feeling refreshed and pain-free!
#4 Foam Roller
Foam rollers can be a game-changer for you to avoid back pain on a camping trip!
Whether you're a hardcore hiker or just enjoy a leisurely stroll through the woods, the physical demands of camping can take a toll on your body.
That's where a foam roller comes in handy.
Foam rolling can be a highly effective way to release muscle tension, increase flexibility, and improve range of motion.
Plus, foam rollers are lightweight, compact, and easy to pack, so you won't have to sacrifice valuable space in your backpack.
#5 Stretch Daily During The Trip
Keeping your joints supple and your muscles relaxed is an important part of preventing back pain while on any vacation, not just camping.
One easy way to do this is by dedicating just 10 minutes a day to stretching in the morning or before bed.
Not only can this prevent back pain from prolonged periods of sitting or standing, but it can also improve your overall mood and mindset for the day ahead.
Incorporating simple stretching exercises into your daily routine can make a world of difference in how you feel and function during your travels.
Just To Be Safe, Try Our Free Back Pain Assessment!
If you're still worried about back pain interfering with your next camping vacation, you could put all of your worries at rest by coming in to see us for a free back pain assessment.
Taking your health into your own hands can be a scary experience but it's a necessary one to get the chance to eliminate your back pain for good and we're right here to help you through it!
Here at Impact Wellness PT, we're offering you a free back pain assessment in order to make sure you can be pain-free in time for your next vacation to make memories and enjoy the outdoors to its fullest!
Our free back pain assessment means you can come into our clinic, talk to a team of expert physical therapists, have your questions answered, worries forgotten, and the root cause of your back problems addressed.
Plus, we've been voted the #1 choice for physical therapy in ALL of Siouxland – 2 years in a row!
So you know that you're in the best hands when you choose to come and see us.
To find out more and arrange your free back pain assessment, you can fill in our simple web form, or if you prefer to talk over the telephone you can call us at (712) 560-0460 and we'll be happy to arrange your session.
Alternatively, we offer a Free Back Pain Telephone Consultation where you can speak to a member of the team from the comfort of your own home.
Other Free Resources For People With Back Pain
If you're not quite ready to come and see us, you could download our free back pain report where you can learn how to put an end to back pain and stiffness without painkillers, surgery, or waiting to see the doctor.
Download Our Free Back Pain Report Here
Read Our Blog – What Is The Best Treatment For Arthritis In The Lower Back?
Follow Us On Social Media – Impact Physical Therapy and Wellness
Proudly voted #1 for Physical Therapy at the Siouxland's Choice Awards (2022) and proud Physical Therapy and Recovery Session provider to the Sioux City Bandits.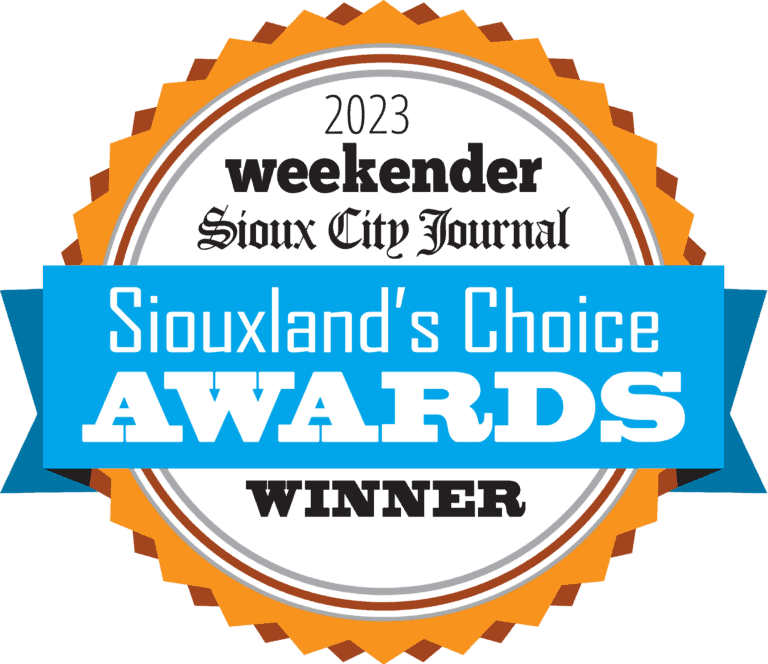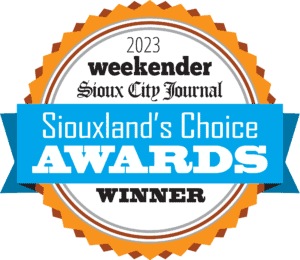 Latest posts by Keith Roed
(see all)